World Homeless Day is observed internationally on the 10th of October.
Follow World Homeless Day on Twitter for the latest updates & ideas for next year.
History
The concept of 'World Homeless Day' emerged from online discussions between people working to respond to homelessness from various parts of the world.
The Inaugural World Homeless Day was marked on the 10th of October 2010.
Since its founding, World Homeless Day has been observed on every continent except Antarctica, in several dozen countries.
Use of the idea of 'World Homeless Day' is open for all to use... anywhere in the world.
Purpose
The purpose of World Homeless Day is to draw attention to the needs of people who experience homelessness locally and provide opportunities for the community to get involved in responding to homelessness, while taking advantage of the stage an 'international day' provides - to end homelessness through improved policy and funding.
How To Make a Difference
educate people about homeless issues
celebrate and support local good works
highlight local issues in the media
donate to local service providers
volunteer and provide hands on help
thank volunteers with certificates and awards
invite a guest speaker
host a Housing Summit
release new funding
Tweet #WorldHomelessDay
Collaborate & Double Your Impact
Once you identify the local service provider you want to rally support behind.... for example if they suggest clean socks; or food items; or an item they need funds to buy or just general fundraising.... use your local networks to rally even greater support:
schools
places of worship
sporting & service clubs
local businesses
where you work
who else?
World Homeless Day is something you can point to on the calendar each year and use to make a significant difference in your local community.
Suggestions for Politicians
Acknowledge World Homeless Day officially
Benchmark and declare targets
Point out the good works of service providers
Release new funds each year on the date
Form an advisory group on homelessness
Make housing affordable in your electorate
Suggestions for Journalists
* Homelessness is a tough topic to cover correctly, please note the date 10th October and be ready to publish on the day.
Rethink Homelessness Video
Performing Arts in Australia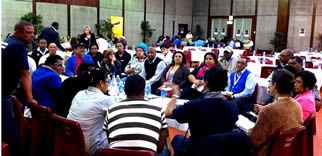 A WHD conference organised by locals in Zambia.
Activists in the U.S. reclaim an Abandon Building

Street Protests on World Homeless Day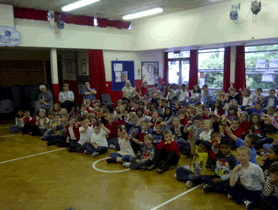 London: School Students Gather for a Dress Up Day to raise money for a Guest Speaker from a local charity.